# Get Sorted
Air Mobile
or browse the Help Centre by category
How to claim your Air Mobile FREE 1GB
With Afrihost Air Mobile prepaid you get 1GB free mobile data every month from signup. You will need to claim your free gig each month from the Afrihost App.
Download the Afrihost App from the Apple App Store or Google Play Store.
Open your Afrihost Mobile App.
Click 'Mobile' at the top of the app.
Select 'View' on the Air Mobile Prepaid package that you want to claim free data for.
Tap on 'Claim your 1GB FREE Data'. If the button is blue, you can claim your free 1GB for that month. The button will be grey if you have already claimed your free data for that month.
Confirm that you want to claim your free data. You can claim your free data any time within the month, but please note that you will forfeit your free data if you do not claim it before the end of the month.
You're done! You can now enjoy your free 1GB mobile data.
1GB FREE Mobile Data Promotion. 
This promotion is valid for any new signups or package changes. You will get 1GB free mobile data every month from signup. You must log into the Afrihost App every month to claim your free data - if you fail to do so, your free data will be forfeited for that month. Afrihost reserves the right to revise, extend or stop this promotion at any time.
Sign Up for Air Mobile Prepaid.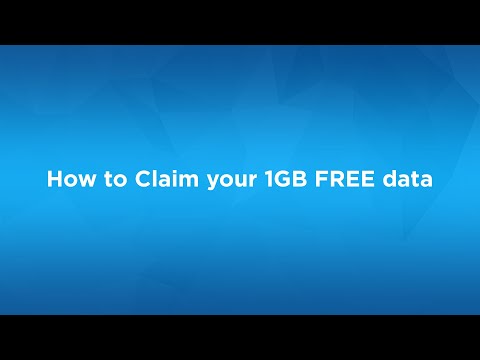 How to Claim your 1GB FREE data

01:08
Was this article helpful?
Still have questions?
Contact us on any of the platforms below