# Get Sorted
Domains / Hosting
or browse the Help Centre by category
How to edit DNS records via ClientZone
You can edit your domain DNS records in ClientZone.

How to access your DNS Editor in ClientZone
Select the domain you want to edit.
Now click on the 'Hosting Settings' button.
How to change your DNS settings

Once in the DNS Editor, you'll now be able to see all the current DNS records for your selected domain.
To make changes to these settings, scroll to the DNS setting you want to change and select the 'pencil' edit checkbox, under the Actions section on the right-hand side.
Make your edits to the record settings.
Once done, click 'Update'.
How to create a new DNS record
To create a new record, select 'create new record' on the top left.
Select the type of record you want to create.
Now, add in the DSN details under 'content' and set up a TTL. The standard TTL is 7200.
Click on the 'Create' button to proceed.
If you scroll down you will now be able to see the new DNS record you have created.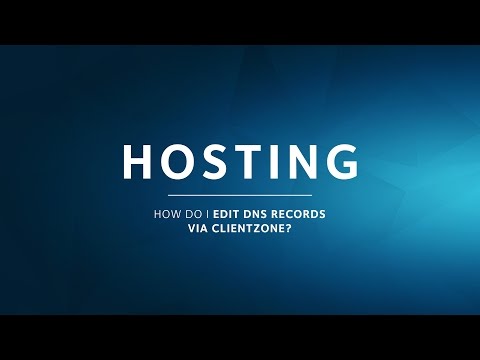 How to edit DNS records via ClientZone

02:32
Was this article helpful?
Still have questions?
Contact us on any of the platforms below