# Get Sorted
Domains / Hosting
or browse the Help Centre by category
How to send hosting passwords
Follow these steps to have your Hosting account details such as the DNS Details, FTP Details, cPanel Details, Email Access Details and Webmail Access Details emailed to yourself or an alternate recipient via ClientZone:
Log in to ClientZone.
Select the 'Hosting' tab.
Select your domain name on the right-hand side.
Select 'Hosting Settings'.
Select 'Send Passwords'.
Email your server details to yourself or an alternate recipient.
Click on 'Send Details'.

The details will be sent to the primary account holder's email address.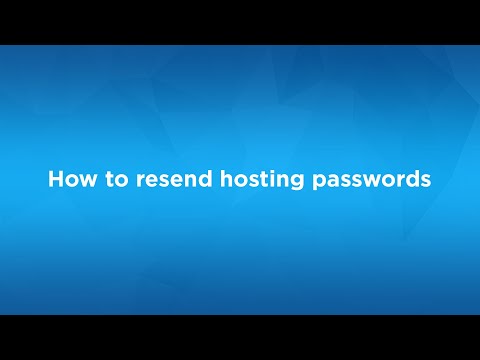 How to resend hosting passwords

01:02
Was this article helpful?
Still have questions?
Contact us on any of the platforms below