# Get Sorted
Fibre Broadband
or browse the Help Centre by category
How to sign up for Fibre via the Order Form
You can sign up for Afrihost Fibre via our Order Form, simply follow the steps below:
Go to the Afrihost Order Form.
Click on the 'Pure Fibre' tab.
Select 'Pure Fibre'.
To check availability in your area, select 'Check if I can get Fibre' button.
You will be taken to the Fibre Coverage Map. Enter the address where you would like Fibre to be installed, select the correct address from the drop-down options and press Enter to search the map.
Click on the 'Check Fibre Availability' button.
Choose your preferred Fibre provider and fibre package. Click 'Next Step'.
Complete the Fibre Line Location details for your installation. Under 'Order Type' select 'New Installation' or 'Migrate my existing Fibre line'.
New Installation - There is no fibre line infrastructure installed at the premises.
Migrate my existing fibre line - There is a fibre line & ONT/CPE already installed at the premises and you want your line with Afrihost.'
Click 'Next Step'.
Afrihost will supply you with a Wi-Fi router as part of your order. Select 'Yes I need Wi-Fi' or 'No Thanks, I have my own'.
If you selected 'Yes I need Wi-Fi' You'll be asked to configure your new router. Once done, click on 'Add Details'.
Finally, you'll be taken to your Shopping Cart. Click on 'Checkout' to complete the order.
Address Tips. 
When signing up ensures the address is correct. Give the address that can be found on your municipal bill. Especially if residing in an estate or complex. You can add your plot ERF number in the notes section if you know it and anything else that will help installers identify your property, for example gate, house colour, objects outside to identify property.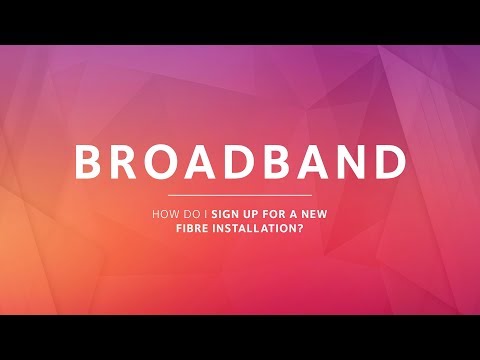 How to sign up for a new Fibre installation

05:00
Was this article helpful?
Great! Glad you found this article helpful.
Still have questions?
Contact us on any of the platforms below