# Get Sorted
Fixed LTE
or browse the Help Centre by category
How to top up your Fixed Wireless data
If you're running low on or have depleted your data you can easily add more by simply topping up your account in ClientZone.
Top Up Prices. 
If you would like to view the price of the top-ups, this can be done on the website under Pure LTE Topups.
Follow the steps below to top up your Fixed Wireless account in ClientZone:
Log into ClientZone.

Click on the 'Connectivity' tab.

Select the Fixed Wireless data package that you want to top up.
Click on the 'Data Topups' button.
Select the topup amount you want from the drop-down menu and payment method.
Click on the checkbox to confirm that you'll be charged immediately for the topup.
Click on the 'Topup my Data' button to confirm your topup.
Did you know? 
You can also topup your account on the go in our Mobile App. Once in the App, go to your Fixed Wireless package and tap on 'Data Topups' and follow the prompts to top up your account.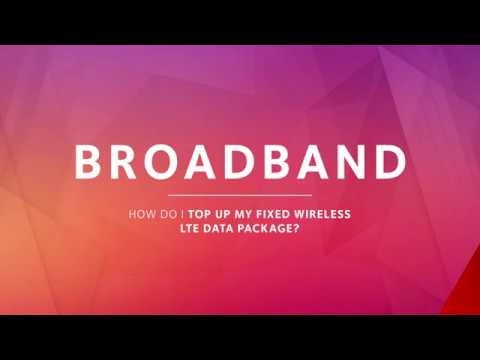 How to top up your Fixed Wireless LTE Data package

01:54
Was this article helpful?
Still have questions?
Contact us on any of the platforms below