# Get Sorted
Domains / Hosting
or browse the Help Centre by category
How to create a MySQL user and database in CWP
Log into ClientZone.
Select the 'Hosting' tab.
Under the Shared Hosting section, select your domain.
Click on 'Website Manager'.
Select the 'Log into Website Manager' button.
Select 'SQL Services' in the side menu.
Click on 'Create Database and User'.
Fill in the relevant details and click 'Create New Database'.
The database will then appear in your database list.
How to name your database. 
The best way to name your database is by using a name that relates to the content that will be stored in the database, so for instance, if you create an eCommerce site you can use the name 'shop'.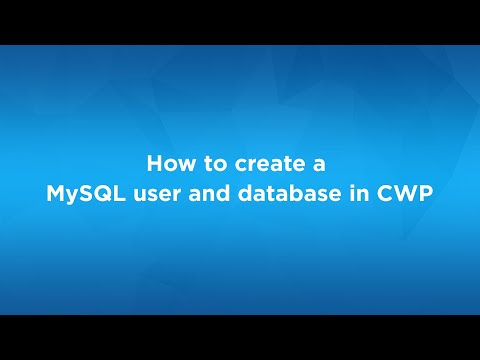 How to create a MySQL user and database in CWP

01:40
Was this article helpful?
Still have questions?
Contact us on any of the platforms below