# Get Sorted
ADSL & VDSL
or browse the Help Centre by category
How to set an auto top up for your DSL data
If you would like your account to automatically Topup so you don't have to do it manually every time, you can choose to do an Auto Topup.
Follow the steps below to set up Auto Topup for your DSL account.
Log into ClientZone.

Click on the 'Connectivity' tab.

Select your Capped DSL data package.

Click the 'Data Topups' button.

On the right you'll see the Auto Topups section.

Select the topup increment you would like. This is the amount your account will be Topped Up with every time you run out of data.

You can also set a monthly limit so that you don't spend too much.

You'll need to enable Auto Topups to implement this option. Click on the checkbox to enable it.

Click on the 'Enable Auto Topups' button to proceed.

You'll now be Topped Up with the chosen increment of data every time you run out of your monthly allocated data.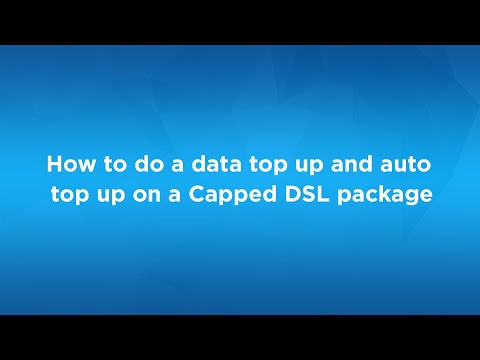 How to do a top up and auto top up on a Capped DSL Package

02:13
Was this article helpful?
Still have questions?
Contact us on any of the platforms below