# Get Sorted
Afrihost App
or browse the Help Centre by category
How to view the current Network Status via the Afrihost Mobile App
Open the Afrihost Mobile App on your device.
Select 'Network' from the bottom panel menu.
On the Network Status page, you will see various products and their current status indicated by a colour dot next to each.
Select the product you wish to view.
​In the detailed view, you will be able to see the current network status, the severity thereof and the affected area(s).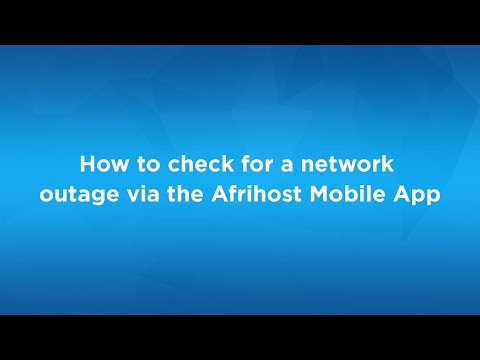 How to view the current Network Status via the Afrihost Mobile App

01:18
Was this article helpful?
Still have questions?
Contact us on any of the platforms below