# Get Sorted
Domains / Hosting
or browse the Help Centre by category
How to change to another Hosting package
If your current hosting package is no longer suitable for your needs you can easily upgrade or downgrade your package in ClientZone.
Log into ClientZone.

Click on the 'Hosting' tab.

Select your hosting package on the right hand side.

Click on the 'Edit Package' button.

Choose your new package under the Change to Another Package section from the drop-down menu.

Once done, click on 'Change Package' to confirm your package change.
When will my package change take effect?
Package Upgrades
A package upgrade is immediate and you will be billed pro-rata from the moment you confirm the upgrade.
Package Downgrades
Package downgrades take place at the beginning of the following month and you don't get billed for any downgrade that you do. The new billing for the downgraded package will commence at the beginning of the following month. Ensure that you request the downgrade before our billing run.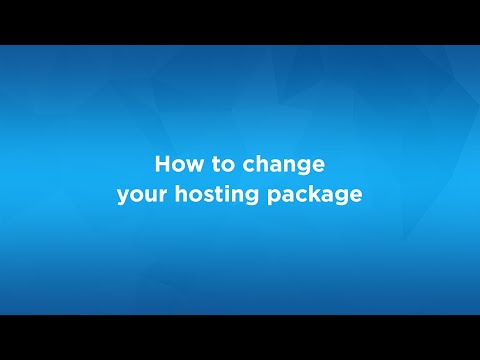 How to change your hosting package

01:02
Was this article helpful?
Still have questions?
Contact us on any of the platforms below