# Get Sorted
Air Mobile
or browse the Help Centre by category
How to transfer Air Mobile data to another Air Mobile account in ClientZone
When you have extra data and want to share it, you can now easily share your Air Mobile data with another Air Mobile data user.
Simply follow these steps in ClientZone
Log in to ClientZone.
Select the 'Connectivity' tab.
Choose the Air Mobile package you wish to transfer data from.
Select the 'Data Transfer' button.
In the 'Product Username' field enter the number you wish to send data to.
Enter 27 as the prefix, this is the dialling code for South African which replaces the 0 (Zero), then enter the rest of the number followed by @afrihost. EG: 2783 123 4567
In the 'Data to transfer' field, from the drop-down menu select amount of data to transfer.
Tick the checkbox to indicate that you understand the terms and conditions.
Please note: The Data Transfer is immediate and cannot be reversed.
Click 'Transfer Data'.
A pop up will appear stating the Data Transfer was Successful.
Click 'Okay'.
You have now successfully transferred data to another Afrihost Air Mobile user.
Does the data transferred expire? 
Any Air Mobile data transferred to another Air Mobile number will only expire at the end of the FOLLOWING month.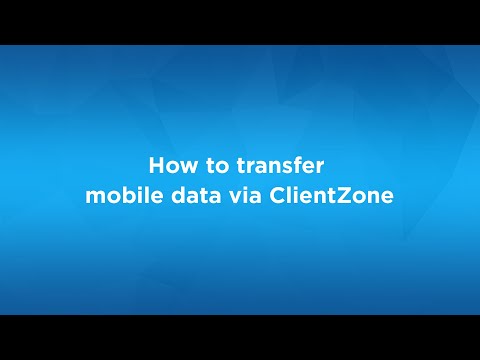 How to transfer data via the ClientZone

01:41
Was this article helpful?
Still have questions?
Contact us on any of the platforms below