# Get Sorted
ClientZone
or browse the Help Centre by category
What is Refer a Friend
Refer someone to Afrihost and you'll instantly get 50% of their monthly bill off of what you owe us. And the person you referred will also get a 50% discount off their first month. It's a win-win.

How do I join the Programme?
If you are an Afrihost client you are already part of the programme and you can begin referring people right away. Simply setup your own links in Client Zone and then send them to your friends or include them on your website.

Do I need to be a client of Afrihost to refer a friend?
Yes. You need to have at least one active service or product with us in order to be able to benefit from the 'Refer a Friend' programme.

You set up a link, banner or email from our referral system.

Someone signs up for an Afrihost service via your link, banner or email.

The person who signed up via your link, banner or email will receive a 50% discount on their first month's bill.

You will receive 50% of their first bill credited to your account.
When do I get the credit on my account? When does the person I refer get the discount?
Immediately! Please note though that if the person you referred fails to pay us or cancels the service any time within the first 3 months then the credit will be reversed off your account and you will owe that amount again.

What happens if the person I refer to you does not pay you?
If at any time in the first 3 months after signing up the person you referred does not pay us or cancels that service with us we will reverse the credit that was given to you on their signup.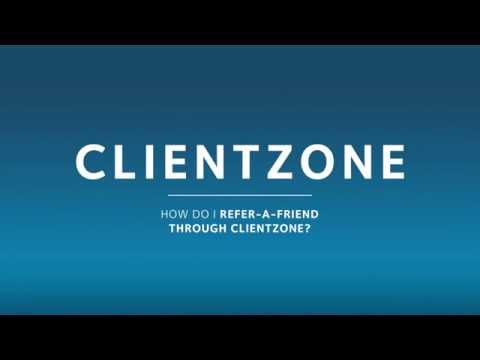 How to refer a friend through ClientZone

02:06
Was this article helpful?
Still have questions?
Contact us on any of the platforms below