# Get Sorted
Domains / Hosting
or browse the Help Centre by category
How to gain ownership of a domain hosted with Afrihost
You can easily take ownership of a Domain hosted with Afrihost in ClientZone, simply follow the steps below.
Give over ownership first. 
Log into ClientZone
Click on the 'Hosting' tab.
On the left-hand side under Domain Ownership, click on 'Give or gain a domain'.
A pop-up will appear. Select 'Gain Domain'.
Select the domain you would like to take ownership of.
Enter the Authorisation Key.
Click 'Receive Selected Products'
Select the payment method you would prefer.
Click 'Complete Ownership Change'.
Confirm that you accept the transfer of these products and click 'Transfer Products'.
A notification will pop up 'Successful'.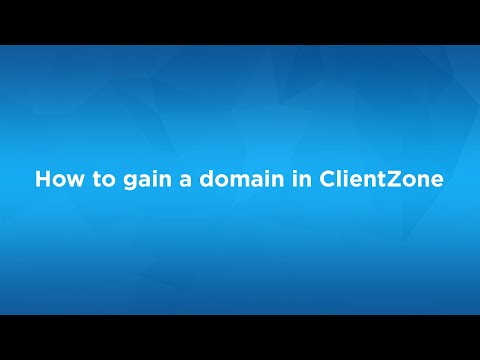 How to gain a domain in ClientZone

01:37
Was this article helpful?
Still have questions?
Contact us on any of the platforms below