# Get Sorted
Accounts
or browse the Help Centre by category
How to add a new payment method
You can easily add new banking details at any time in ClientZone by following the steps below:
Log into ClientZone.

Click on the 'Billing' tab.

Once in the Billing section, click on the 'Manage Payment Details' button.

Select 'Add a New Payment Method' button

Select Debit Order or Credit Card (Visa/Mastercard) as your preferred method of payment.
Enter your Payment Details.
Click 'Add Payment Detail' to save.
If you are adding debit order details and the details are verified successfully you will be notified:
Your new payment detail has been created successfully.
If you are adding credit card details you will have 3D secure Processing explained

Click 'Add My Card'
Authenticate the card details using One Time PIN (OTP) send to you from your bank.
Update your payment details: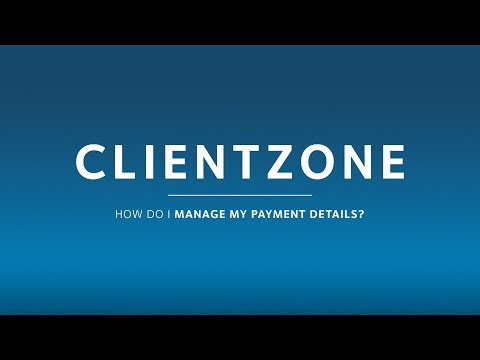 How to manage your payment details

02:09
Was this article helpful?
Still have questions?
Contact us on any of the platforms below