# Get Sorted
Accounts
or browse the Help Centre by category
How to settle your account if your payment failed
If a debit order or credit card payment failed on our system, you can easily settle your account by following the instructions below:
Log into ClientZone.
Click on the 'Billing' tab.
Once in the Billing section, click on the 'Settle my Account' button.
You will be presented with any of these 4 options to settle your account:

Resubmit Debit Order:
This allows you to resubmit the payment under the same set of banking details that we tried to debit from originally.
Update Payment Details:
This allows you to update your current banking details to new details. When you resubmit the debit order our system will use your new banking details. This is especially useful if you have expired cards/accounts with Afrihost on our system.
Once-off Payment:
This will allow you to make a "future payment" on our system and is used by clients to put their account in credit at their own discretion.***
Immediate Payment:
With this option you can also settle your account, however, unlike 'Resubmit Debit Order' this option allows you to decide which banking details you would like to use to settle your account.***
Reactivation is immediate once your payment has been received.

*** With these options you can choose to use either your bank account details or a credit card to settle your account.
Terminated account. 
An account is terminated if 5 consecutive failed debit payments occur in a 6 month period. The system is then set to terminate the account and the accounts department will need to be contacted to have the account reviewed.
Need to update your personal details?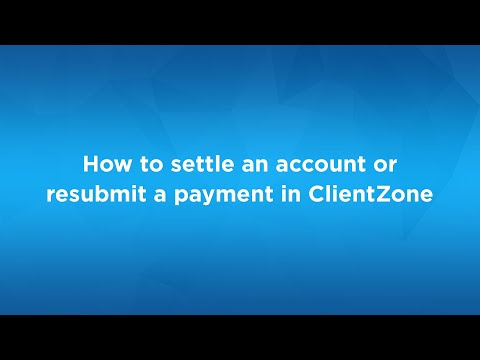 How to settle an account or resubmit a payment in ClientZone

01:58
Was this article helpful?
Still have questions?
Contact us on any of the platforms below