# Get Sorted
ClientZone
or browse the Help Centre by category
How to change your ClientZone password
You can easily change your password in ClientZone by following the instructions below:
Log into ClientZone.

Click on the 'My Account' tab.
Click on the 'Access Details' button under the Preferences sidebar.
In the 'Update ClientZone Password' section, enter your new password and confirm your new password.
Click on the 'Change' button to save your new password.
No access or need to change the username? 
Has your contact number changed? 
Change your router password?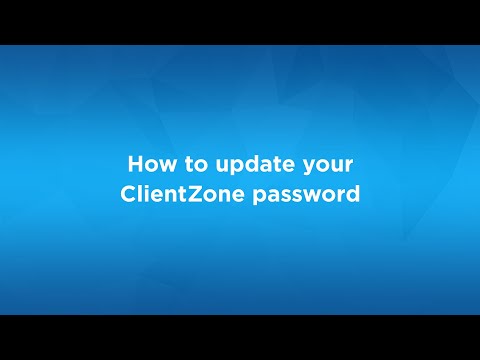 How to update your ClientZone password

01:08
Was this article helpful?
Still have questions?
Contact us on any of the platforms below