# Get Sorted
Email
or browse the Help Centre by category
How to set up your mail in Apple Mail
Follow the steps below to set up your Afrihost-hosted email address in Apple Mail.
How to create a new email account. 
Open Apple mail.

In the top left hand corner select the 'Mail' option, then select 'Add Account'.

Various email providers will appear, select 'Other mail account' and click continue.

Enter your email address.

Enter the password for your email address.

Select Sign In.
You may be prompted to provide more details if a block appears stating it was unable to verify Account name or password.
The username is the same as the email address provided.
Under account type, you can choose between IMAP or POP.
POP 
POP will download all your mail onto your computer's hard drive and doesn't use up the space on your hosting package have, however if something does happen to your hard drive then none of your mail will be backed up unless you select the option on your settings to leave a copy of all your mails on the account.

POP uses port 995 with SSL secure encryption.
SMTP uses port 465 with SSL secure encryption.
IMAP 
IMAP allows you to access your email wherever you are, from any device, you aren't downloading or storing it on your computer; instead, you're reading it from the email server so you can check your email from different devices.

IMAP uses port 993 with SSL secure encryption.
SMTP uses port 465 with SSL secure encryption.
For the purposes of this article we are going to select IMAP.
For your 'Incoming and Outgoing Mail Server' you always enter mail (dot) your domain name. For example, mail.afrihost.co.za

Check that all your details are correct and Sign in.

You may get a notification saying, 'Mail can't identify server and your domain name', simply click continue, then select Done.

Your mails will then start coming through to your Apple mail.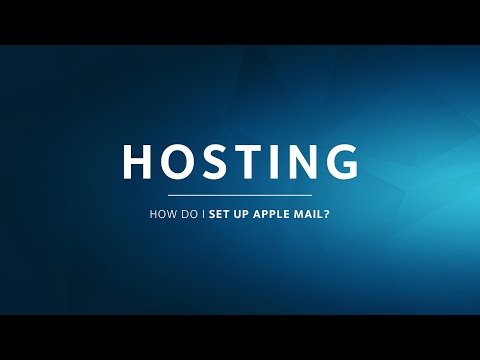 How to set up your mail in Apple Mail

02:50
Was this article helpful?
Still have questions?
Contact us on any of the platforms below